Happy 4 years AGApoth 'Ohana!  Boy did this year fly by fast.  We have to admit, last year we celebrated our 3rd anniversary a tiny bit little scared for the future.  Our main priority since 2017 has always been the patients of Hawaii.  But how could we protect our patients and our community during a worldwide pandemic?
After countless online meetings, our team worked out a plan to keep the entire AGA 'Ohana safe.  But it could only be done if everyone worked together.  On Aug 26th, about 2 weeks after our 3rd anniversary, Governor David Ige declared a stay-at-home order, and we were ready.  Aloha Green successfully tested our first ever kiosk so patients could order from their phone, or in the lobby where they could socially distance from other people.  Our kiosks helped to expedite their order, meaning less chances of the spread of coronavirus.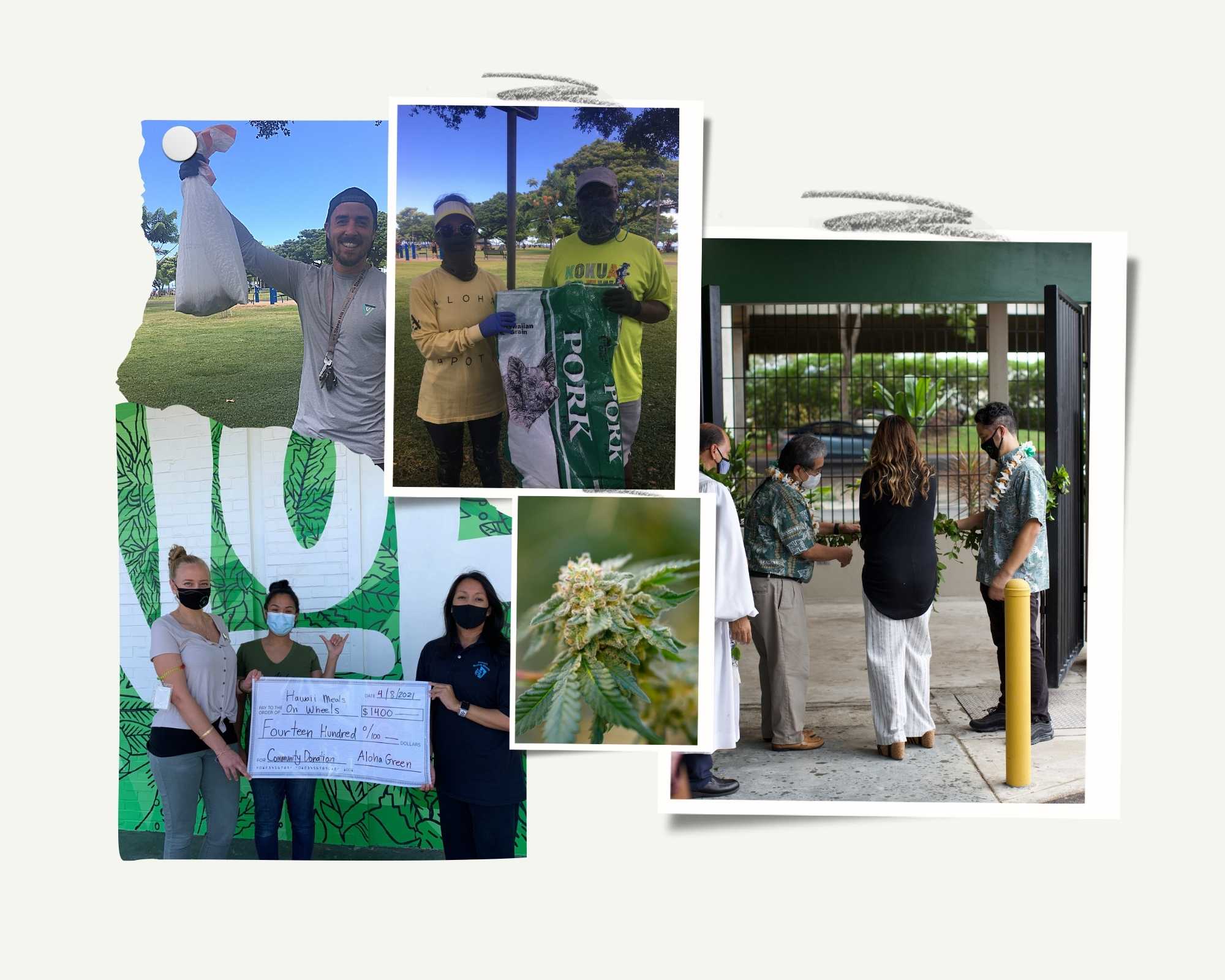 In March, we opened our 3rd location Aloha Green Herb House, near the Honolulu Airport.  This was the first dispensary in Hawaii designed around the challenges we faced during 2020.  Our outdoor patio brings in fresh Hawaiian air and has its own outdoor hand washing stations.   We introduced the first take out window ever in Hawaii.  This meant a private room, where patients can pick up preorders without having to step foot into the main dispensary floor.
Our lab team focused on what resources we had to contribute to our community.  We continued our hand sanitizer project, donating over 355 gallons of hand sanitizers to first responders of Hawai'i, and eventually was featured on KHON2News for our efforts!
We also shifted the way we thought about the world.   In April, we donated over $1,400 to Hawaii Meals on Wheels to help them with their delivery service to kupunas and disabled residents who because of COVID could not leave their house for any shopping or even human interaction.  We also donated $3800 to Sustainable Coastlines of Hawaii, and discussed with them how we can improve our practices to become more environmentally friendly.  We introduced our new cartridge packaging made from recycled materials and soy-based ink, and also shifted our famous Muscle Relief Gel packaging to use 100% reclaimed ocean plastic. 
Our farm team was hard at work having several successful harvests, breaking 30% potency several times!  We are continuing to work with Oni Seeds and locally owned Pakalolo Seeds Genetics to improve genetics and efficiency.  We also continued to introduce new HAWAIIAN cannabis strains, making us the only dispensary on Oahu to have local strains on our menu! 
To top off the end of our 3rd year, we were humbled to receive news that we were the 2021 Weedmaps winner of best dispensary in the State of Hawaii!  What a way to end a year that we were so worried about at the start.  We are constantly humbled by our patients who by being so patient and kind, has helped us to become the local dispensary we are proud of today. Thank you to our AGApoth Ohana for 4 challenging, but rewarding years.  We are honored to be Hawaii's choice for medical cannabis.   Mahalo and Aloha.