A small group of AGA staff recently volunteered with Sustainable Coastlines Hawaii to participate in their annual town clean up. On a beautiful Saturday morning, the Aloha Green Apothecary team set out to find any trash regardless of size that is not natural and does not belong on our beaches.  The team began at Ala Moana Beach near Magic Island.  We had company picnics there pre-covid and are familiar with the spot, so why not start with the beach closest to our backyards?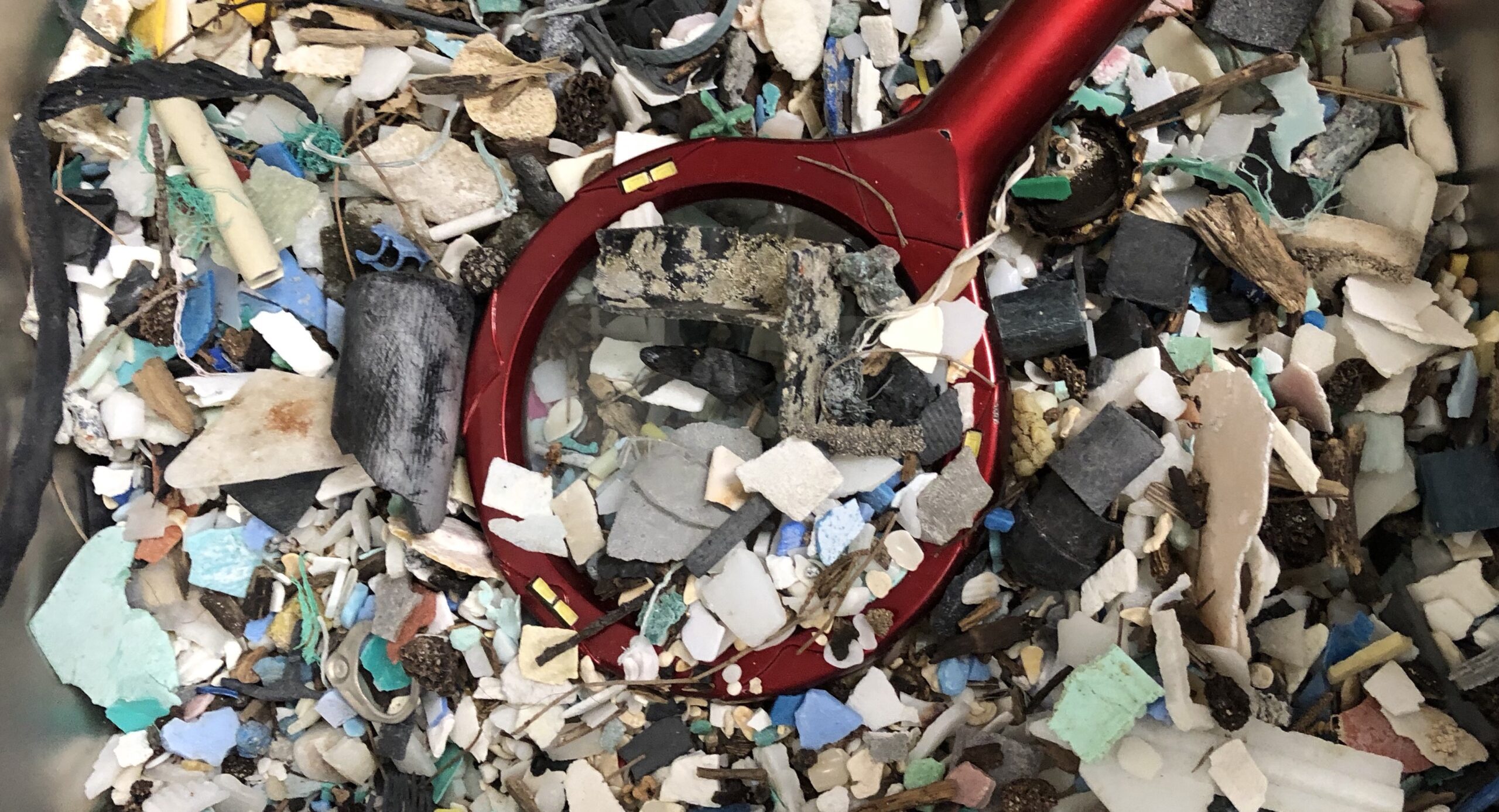 At first, we thought there wasn't going to be too much.   We had a late of a start and it seemed like the other team's bags were so full!  But as we set out walking a little bit of color would constantly catch our eyes – bright gold confetti, baby blue sea glass, a small bright pink chip, and a familiar green bottle cap.  The closer we looked, the more we become aware that there was so much more trash than what we originally thought.  After only a few hours of trash pick-up, our little pieces of confetti, plastic straw wraps, and bottle caps added to a much larger pile of trash.   Our hearts sank as we realized how much trash there really was when we chose to see it.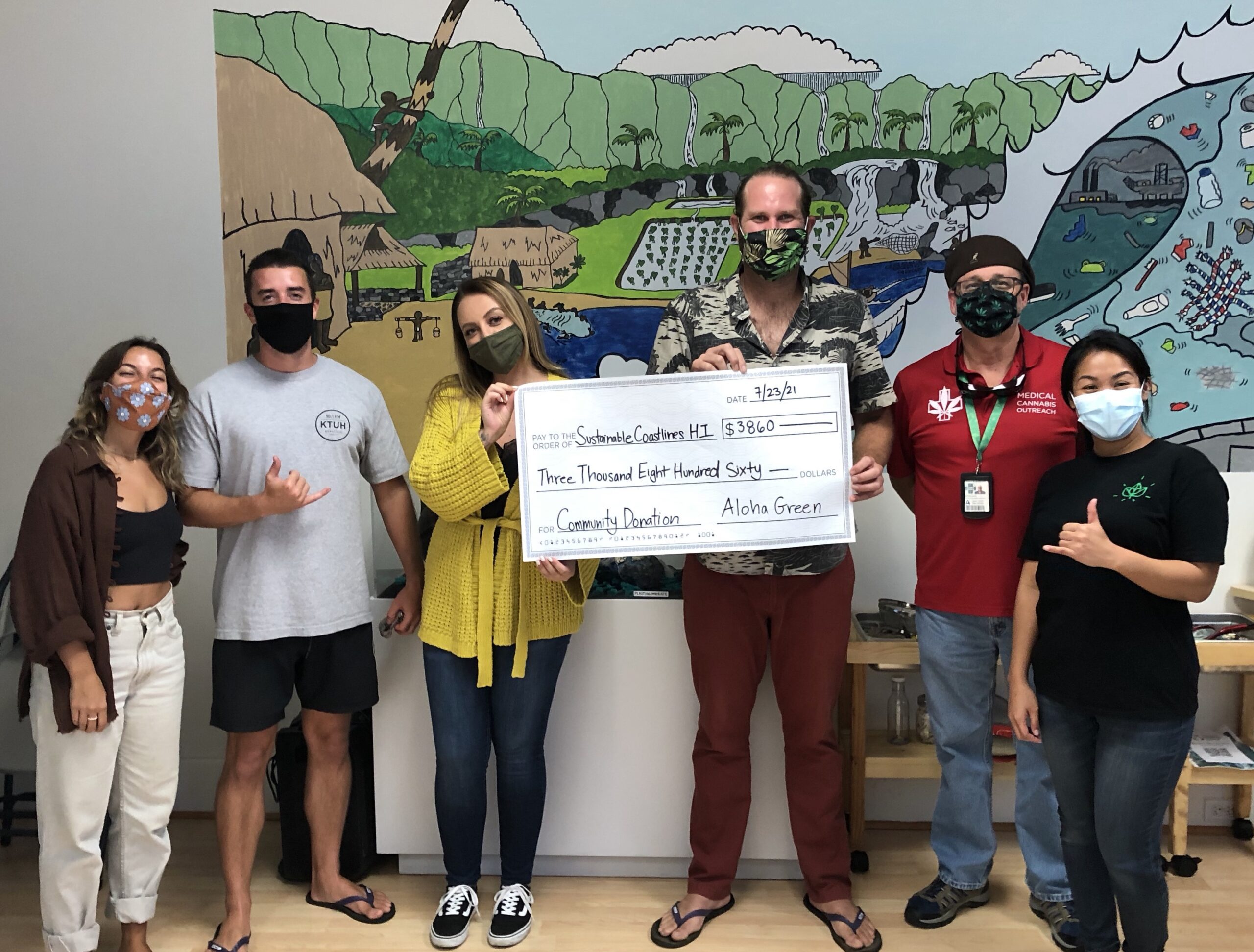 After our eye opening experience at the clean up, we wrapped up our community donations for Sustainable Coastlines Hawaii and stopped by their headquarters to present a check totaling $3860 collected by our patients and matched by AGA.  As earth lovers ourselves, we were inspired not only by the hard physical work that the Sustainable Coastlines team does (they hauled all the extra trash collected by every volunteer on that beach clean-up day), but equally important it was nice to see how they are educating the Hawaii community, including our keiki, on how we can continue to keep Hawaii clean.  If you ever have questions or feel the urge to do something for the earth, we encourage you to check out Sustainable Coastlines at: https://www.sustainablecoastlineshawaii.org/.  Mahalo to our AGApoth 'Ohana for your community donations to this wonderful local nonprofit.  The world is a bit greener because of your love and support.