Step 1
We start with premium local genetics, phenohunting for the best individual plants to keep as the mother.

Step 2
Our cultivation specialists work to amplify the power of nature, Our greenhouse allows the natural Hawaiian sunlight to nurture our cannabis plants.

Step 3
Fresh Lava rock-filtered water is used to provide both macro and micronutrients needed to produce thriving plants.

Step 4
Our cannabis plants are harvested only when each specific strain's flower is at its full ripeness.

Step 5
Each step in the plants journey brings out the best qualities and flavors. Flushing, trimming, drying and curing are adjusted by our cultivation team to maintain the highest standards.
Step 6
Our team of in-house chemists carefully transform the cannabis plant into powerful, modern medicine, using the most advanced technology available in the cannabis industry.
Locally Grown Quality Cannabis
Our team of chemists and scientists carefully transform the cannabis plant into a powerful, modern medicine using the most advanced technology available in the medical cannabis industry. This is where ancient wisdom meets today's technology to create the medicine of the future.
High-quality, consistent cannabis medicine grown under the Hawaiian sun in the state's only state-of-the-art greenhouse.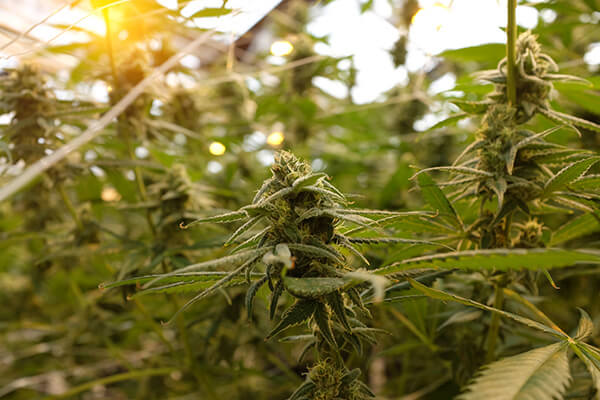 Nestled in a lush valley on the north side of Oahu, our custom greenhouse protects and supports thriving cannabis plants. Our expert cultivators work with Mother Nature to grow medicine in precisely controlled environments with the full spectrum of light that only the sun can provide, resulting in magnificent Hawaiian cannabis.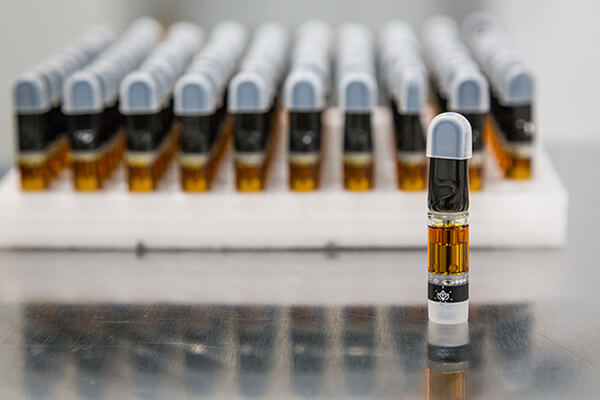 We apply sustainable growing methods, use zero systemic pesticides or harsh chemicals, and rigorously test each batch of every product to ensure that the quality of our medicine exceeds the state's requirements – some of the most stringent in the nation. Our medicine is free of dangerous heavy metals, microbials, yeast, mold, and mycotoxins.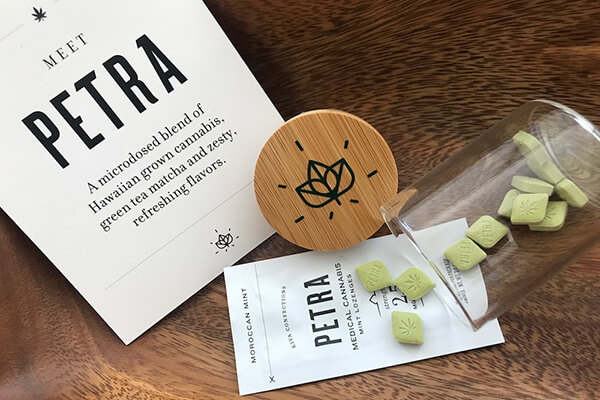 The first to open in Honolulu, we have been leading the cannabis industry in Hawaii from the start. Our flower continues to test at the highest potency in the state, and new products are regularly introduced in Hawaii by Aloha Green Apothecary, where the widest selection of cannabis medicine in the state can be found.
Sustainably Grown Hawaiian Cannabis
At Aloha Green Apothecary the highest standards are maintained at each step of the plants journey to bring out the medicine's best qualities, flavors and health benefits. The flushing, trimming, drying and curing stages are adjusted by our cultivators who have hand selected strains for specific genotypes.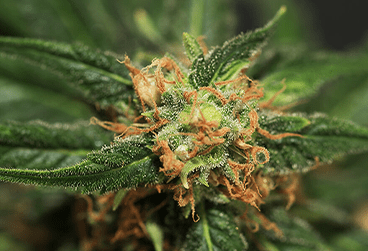 Every batch of all our products are rigorously tested by an independent, state-certified testing lab to ensure the cleanest possible cannabis medicine to our patients. Aloha Green Apothecary medicine is guaranteed to be free of:
AGA
Microbials
Aerobic
Coliform
Enterobacteria
E. Coli
Yeast
Mold
Aspergillus Flavus
Aspergillus Fumigatus
Aspergillus Niger
Salmonella
Mycotoxins
Aflatoxin B1
Aflatoxin B2
Aflatoxin G1
Aflatoxin G2
Ochratoxin A
Heavy Metals
Arsenic
Cadmium
Lead
Mercury
AGA
Pesticides
Abamectin B1a
Acephate
Acequinocyl
Acetamiprid
Aldicarb
Azoxystrobin
Bifenazate
Bifenthrin
Boscalid
Carbaryl
Carbofuran
Chlorantraniliprole
Chlorfenapyr
Chlorpyrifos
Clofentezine
Cyfluthrin
Cypermethrin
Diazinon
Dichlorvos
Dimethoate
Ethoprophos
Etofenprox
Etoxazole
Fenpyroximate
Fipronil
Flonicamid
Fludioxonil
Hexythiazox
Imazalil
Imidacloprid
Kresoxim-methyl
Malathion
Metalaxyl
Methiocarb
Methomyl
Methyl Parathion
MGK-264 Isomer 1
MGK-264 Isomer 2
Myclobutanil
Naled
Oxamyl
Paclobutrazol
Permethrin
Phosmet
Piperonyl Butoxide
Prallethrin
Propiconazole
Propoxur
Pyrethrin I
Pyrethrin II
Pyridaben
Spinosyn A
Spinosyn D
Spiromesifen
Spirotetramat
Tebuconazole
Thiacloprid
Thiamethoxam
Trifloxystrobin
Solvents
Acetone
Acetonitrile
Benzene
n-Butane
Chloroform
Ethanol
n-Heptane
n-Hexane
Isobutane
Isopropanol
Methanol
n-Pentane
Tetrahydrofuran
Toluene
m,p-Xylene
o-Xylene
All of these tests are available at the dispensary for review. Talk with your Patient Consultant to see any of the results or to learn more about testing.
We believe in doing good and being a resource for those who are interested in exploring how cannabis can be incorporated into their everyday life. Find out what's happening at Aloha Green by checking out our updates and resources available below. We are always open to working with great organizations to better serve our community.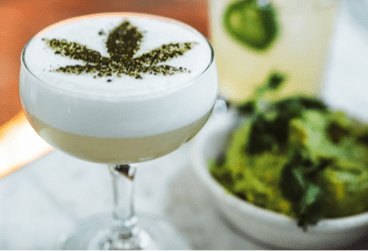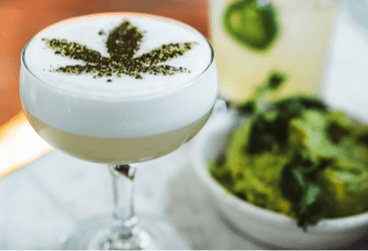 If you are looking to learn more about consumption methods or the effects of cannabis please come visit one of our next events! Our events are FREE and open to the public. Event attendance does not require a 329 card. If you are interested in signing up for your 329 card our dedicated patient consultant can assist you on site.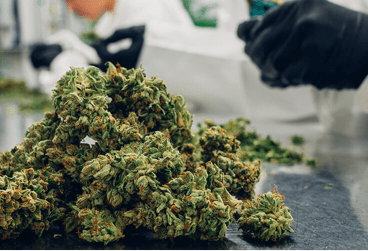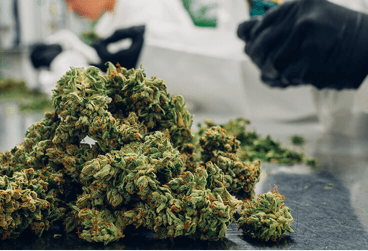 Explore a range of topics from recipes, tips and advice.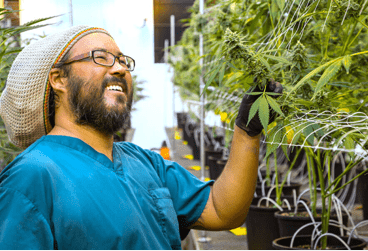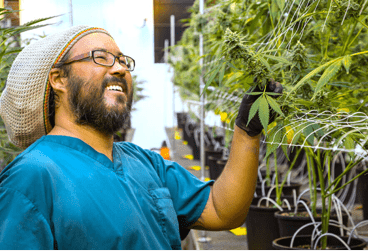 Cannabis education is a priority for Aloha Green Apothecary. While we are unable to provide medical advice, we are available to provide general cannabis information and help you understand how cannabis can change your life.
Have more questions? Book a free consultation!
Meet 1 on 1 with our dedicated in-house Cannabis Care Specialist. If you have questions or want to learn more about cannabis set up a FREE Cannabis Care Consultation. Contact us below and someone will be in touch to schedule a time that works best for you.
Aloha Green Apothecary was the first dispensary to open in Hawaii. We have 4 locations conveniently located directly off King St., in the heart of Waikiki, right by the Honolulu International Airport, and out near the Ko Olina lagoons.