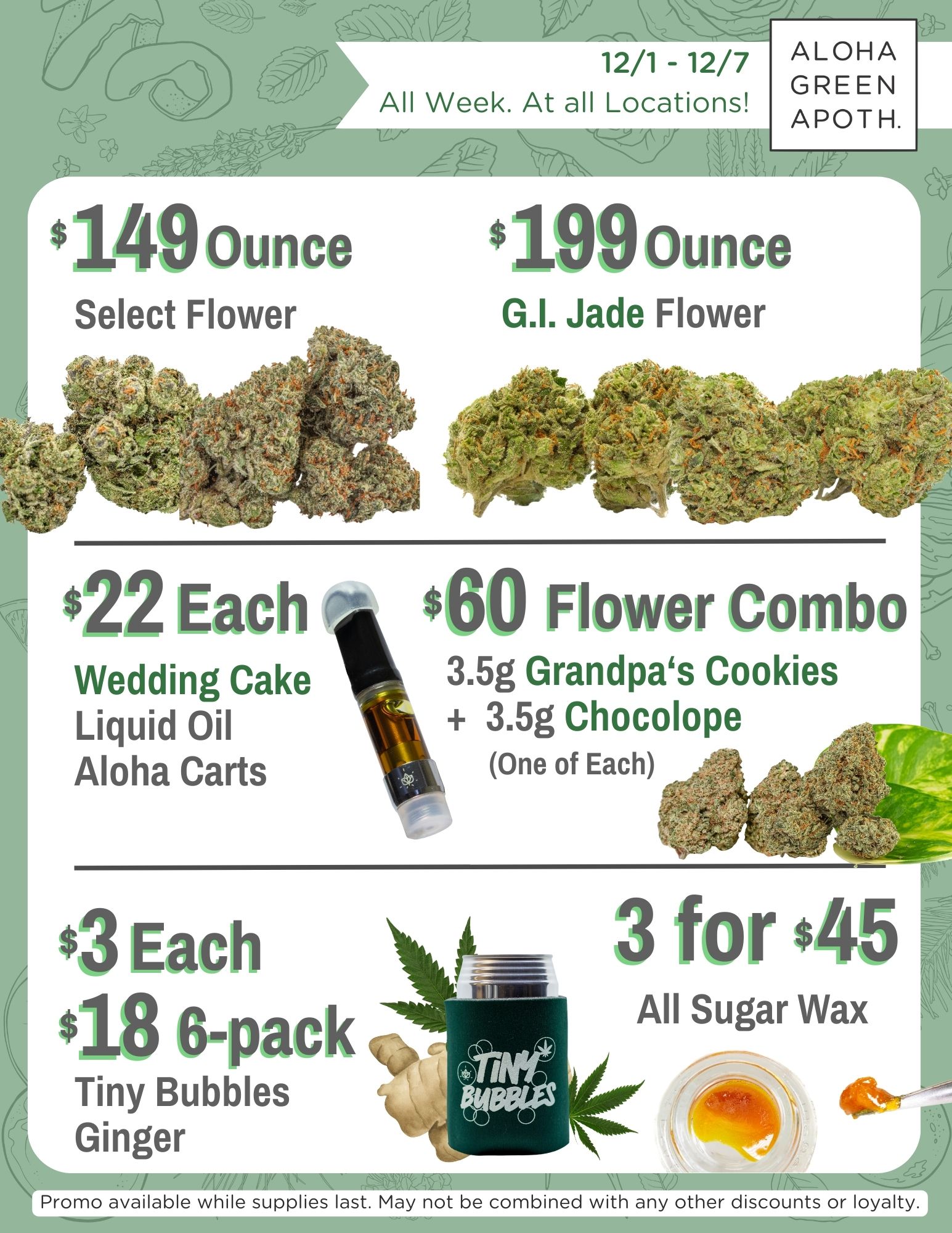 Our Herb House location makes picking up your order that much easier!
If you place your order online or at one of our outdoor kiosks don't forget to use our dedicated pick up room to safely and quickly pick up your order.
Parking is always free and our patient consultants will buzz you in, confirm your order and you will be on your way.
Orders will be held until the end of each day. All discounts will be applied at the register. Payments and pick ups will only be allowed for valid 329 card holders. State purchase limits apply.
The 329 Hawaii Medical Cannabis Card
All patients are required to show their 329 Hawaii Medical Cannabis Card and a valid ID to enter the dispensary.  Aloha Green Apothecary does not qualify patients for the 329 card!  Click below to learn more on how to get your Hawai'i medical cannabis card from the Department of Health.