Careers At Aloha Green Apothecary
Join our team! As Aloha Green Apothecary grows, we are looking for local candidates with positive attitudes and a passion for helping the community through medical cannabis. Together, we can accomplish great things for Hawaii and the overall cannabis industry. We are an equal opportunity employer that hires locally and only considers applicants who currently live in Honolulu, Hawaii. Military veterans and spouses, individuals who identify as LGBTQ, minorities, and women are highly encouraged to apply. We understand that not everyone applying will have experience in the medical cannabis industry, We care more about how well you'll fit with our company and the industry.
Check out Aloha Green Apothecary's open positions listed on Indeed.
Disclaimer:
Hawaii Department of Health regulations require all employees of any dispensary in Hawaii be at least 21 years old without felony convictions and to undergo a thorough federal criminal background and fingerprint check.
Due to the high volume of job inquiries, we cannot respond to every applicant. Someone on our team will contact you only if your background and experience meet our current needs. Please do not request status updates or follow up on your job application if you haven't been contacted by Aloha Green Apothecary. Mahalo for your understanding and interest. We're working hard to find the right people to be part of our team.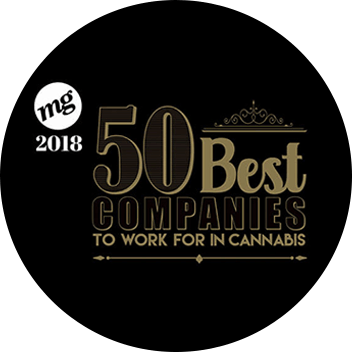 Aloha Green Apothecary was selected as one of the top cannabis companies to work for in America by mg Retailer magazine in the first industry ranking of its kind.
Aloha
Aloha is the foundation and golden rule of our company. Every day, we work together, cultivate healthy plants, and serve our community in the spirit of aloha.
Ohana
We are more than a company of employees. The Aloha Green Apothecary team is a family built on trust and unity. We value loyalty, integrity, and deep cooperation.
Growth
Aloha Green Apothecary is a budding company! We need curious, flexible people who can grow and adapt to the changing conditions of our new industry.
Passion
We love what we do! It is easy to see that everyone who works at Aloha Green Apothecary is an advocate of medical cannabis both on and off the job.
Pride
Our company is changing lives! We take pride in our work, our team, and our role in providing Hawaii with the best cannabis medicine possible.
Aloha Green Apothecary was the first dispensary to open in Hawaii. We have 4 locations conveniently located directly off King St., in the heart of Waikiki, right by the Honolulu International Airport, and out near the Ko Olina lagoons.