Try Buy & Get High – Local Style!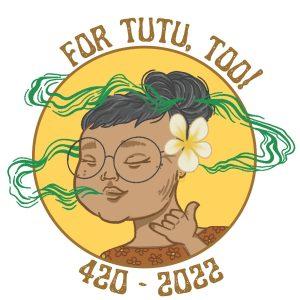 As a local Hawai'i dispensary, the soul of our brand starts with the word Aloha.  Aloha has been defined and used in many ways – there really is no right or wrong answer.  At Aloha Green, it starts with remembering who we are, and what our purpose is.  We are Oahu's first local medical cannabis dispensary, and our purpose is to do right for our community members and home.  We follow this principle by respecting Hawai'i's natural elements through sustainable practices that will not cause additional damage to our beautiful island home, by generating new jobs for local residents, by strengthening Hawai'i's community well being, and by reinvesting into the local economy through partnerships and collaborations.  At Aloha Green, you are not just purchasing clean medical cannabis, but you are truly making a positive impact on Oahu. 
To understand Aloha Green, let's rewind back to our beginning stages.  Much like the cannabis plant, we believe, that the best outcome happens when our roots are strong.  Back when we popped our first seeds at our production center, our priority was getting a team not just with strong farming backgrounds, but a local group who specialize specifically in growing in Hawai'i's unique environment.  You see Hawai'i is a special place.  The environment here is different to any other place in this world (and also the reason why so many people come here to enjoy the weather).  Anyone who has a garden knows that Hawai'i's climate is so specific that practices need to be dialed in to the right formula to make things grow and thrive. 
Today we are proud to cultivate nursery and sun grown cannabis, paired with sun and water from Hawaii and the under the TLC of talented local growers who specialize in cannabis and Hawai'i specific plants and nutrients.  We have grown both Hawaiian and international genetics and the root of the process, begins and ends Aloha.  It is not just a plant, but it's also the process – Incorporating sustainable methods of farming, sourcing local water, & finding the optimal time to use our natural elements without wasting extra resources.  On top of that, the team is dedicated towards keeping the result medical grade – clear of heavy metals, yeast, mold, and pesticides.  The result is what we proudly consider Hawaiian craft artisan cannabis. 
Once our medicine passes the vigorous testing and quality control set by the DOH, it arrives at our dispensary. Opening up our 3 dispensaries has given us the opportunity to employ enthusiastic, dedicated locals who are excited and proud to be part of Hawai'i history in the making.  It has also allowed us to help patients – our own 'Ohana and familiar community members. 
As we continue to grow, we have become lucky enough to have the opportunity to not just receive Aloha, but give it back to the people who need the most help in our community. Each year, we choose to meet with community non profit leaders, and ask them, how can we as a dispensary help our Hawaii community?  From there we try to use our platform to let people become aware of how to help others. We have gotten so many wonderful opportunities over the years as a dispensary in Hawaii, it is our responsibility to pass on those opportunities to other members of our community.   
We also have had the privilege to work with other businesses, artists, restaurants, so many different wonderful people!  This year for 4/20 our art was designed locally by Tracie Yuen from No World Art, and printed locally by New Era Printing, who follow the same eco-friendly standards that we love by printing using only eco-friendly ink. 
This 4/20 we want to thank you for choosing Aloha Green Apothecary – Your local Oahu dispensary.  If you are visiting Hawaii or a resident here, by choosing Aloha Green, your money remains in Hawaii, and trickles down to all the other members who we can reach.  We are here to strengthen our community and make a dispensary that locals are proud of and visitors can enjoy and appreciate.  As Hawai'i starts to open back up post Corona era, and we see more visitors joining our AGApoth 'Ohana, our goal is to represent Hawaii and make our family proud!  Mahalo for your support.