Edit: As of March 2022, with the help of the Hawaii State Department of Health, we can now start officially and legally calling Tiny Bubbles… a beverage!  Click here to learn about how the laws in Hawaii have changed to add edibles to medical cannabis dispensary menus!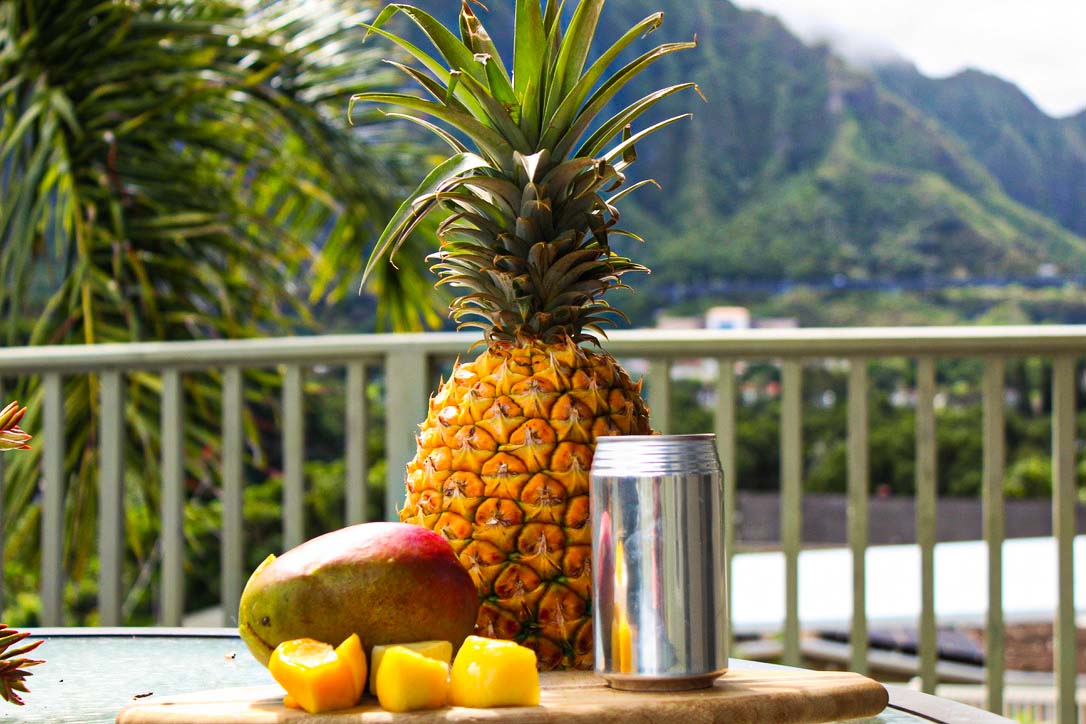 As Oahu's first medical cannabis dispensary, we at Aloha Green do our best to set the bar high and continue to surprise our community of patients. Cannabis is still fairly new to Hawaii, and even so, we pride ourselves on staying up to date with current trends as medical cannabis industry leaders.  We are always giving our best efforts to being one step ahead when it comes to introducing new products that we know will benefit our AG Ohana. That being said, we are thrilled to introduce Aloha Green's newest product, and the very first in the state – the Tiny Bubbles! 
Tiny Bubbles is a carbonated, single serving, refreshment meant for easy, causal consumption. Why Tiny Bubbles? Well, Don Ho's 1966 iconic song "Tiny Bubbles" of course. Just like the song suggests, the product will "make you happy" and "make you feel fine".  The crisp, tropical flavors of passion fruit, pineapple, mango mixed with the 1:1 uplifting effects of the cannabinoids will take you straight to island paradise. 
Tiny Bubbles is sealed in an aluminum child resistant 12 oz can. For best results, we recommend chilling your tincture in the fridge.  Before breaking the can's seal, consumers need to lightly tip the can upside down, and then back over. This allows the bubbles to settle before opening. Once you pop the seal off and slide it open, it can be enjoyed! Easy, refreshing, and the first in the state to carry this kind of product.  
Being in the works for the last 12 months with several prototypes, emulsions, flavors and testing, consumers can rest in the certainty that Tiny Bubbles is a safe product for medicating. This tincture is gluten free, vegan, and kosher!  We're so excited to hear our communities' feedback, and carry a product inspired by chill island vibes and the taste of paradise.