We are stoked to be celebrating another year of cannabis in Hawai'i!  
As you probably know, Hawai'i is still a medical state, so we are celebrating 420 knowing that all our Hawaiian grown buds and manufactured goods have been grown in house and vigorously tested to pass DOH standards for quality medical cannabis.  We celebrate not just Hawaiian grown flower (buds) but also other products that can help our medical patients like topicals & ingestible medicine like mints, gummies, and Tiny Bubbles! 
At each of the three Aloha Green locations (Waikiki, Airport, and King St.) we will be celebrating one of our favorite days with a picnic pa'ina for our loyal AGA Ohana, all of you!  
You do not want to miss out on our giveaways, sweet treats, yummy snacks, and unbeatable sales all week! 
So why do we celebrate 4/20?

The phrase "420", which is synonymous with cannabis, first started in Marin County, California in 1971. A group of five students at San Rafael High School, were said to have started the term. The five of them named "The Waldos" would meet at the Louis Pasteur statue at 4:20 p.m. each day before going to smoke cannabis together. The phrase evolved to mean "let's go smoke" and overtime spread worldwide through cannabis culture. We now celebrate this history by coming together annually everywhere around the world including in Hawaii on April 20th to celebrate our love for our favorite plant.
Anything new and exciting at Aloha Green?
Our new Plantation Mamaki Tea  will finally be on sale. This drink is a perfect blend of brewed Mamaki tea, pineapple, limited edition peach, stevia, and cannabis extract. Tiny Bubbles: Mamaki tea has a 2:1 (CBD: THC) ratio. With twice the amount of CBD, this ratio was made with the intentions of creating relaxing sedative effects for the perfect pau hana beverage. To learn more about Mamaki tea's beautiful history, click the link to our Mamaki Tea Blog.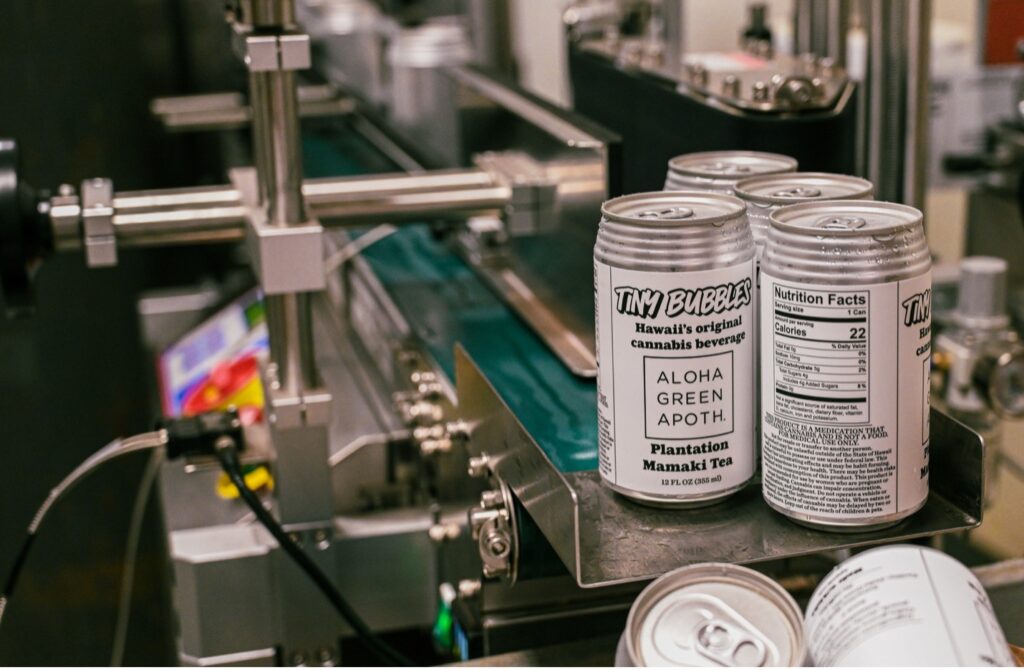 The new kine stuff doesn't stop there, we will also be introducing our Petra Cannabis-Infused mints. We currently offer Moroccan Mint and Pineapple, but we are releasing the new and exciting Blackberry flavor! Our Petra mints contain just 2.5MG of THC per serving, making it easy to find your optimal dose and enhance any and every experience!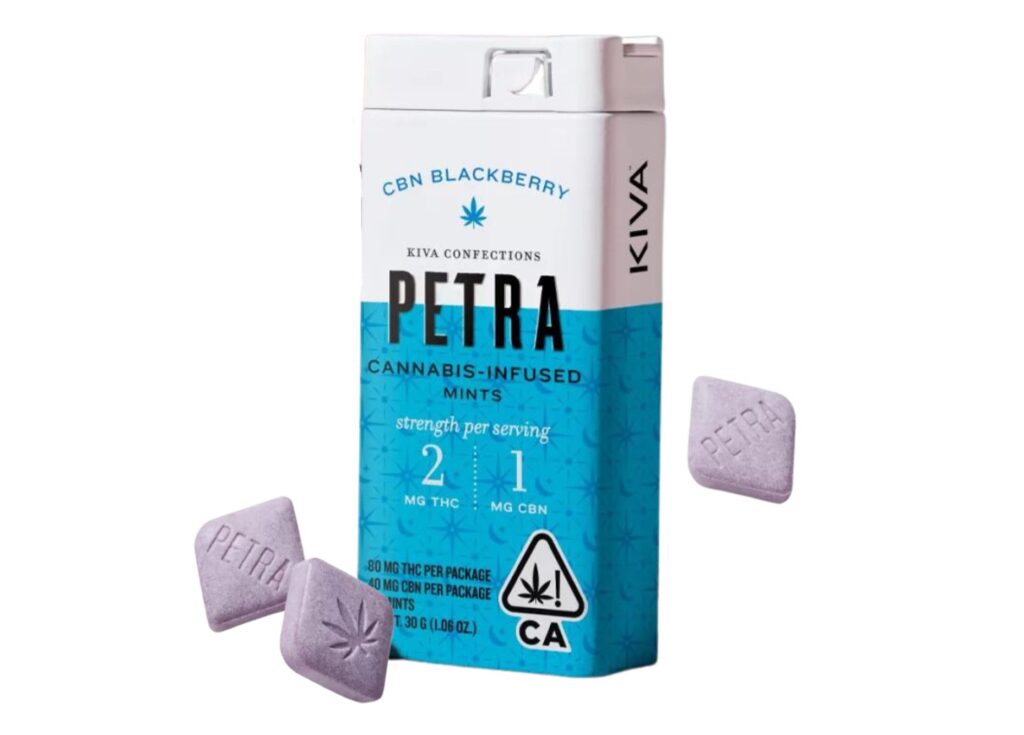 Did someone say
Potluck?
Come Join our Potluck Pa'ina!  
We take our celebrations at Aloha Green seriously and will have numerous prize opportunities. At Aloha Green we'd never leave you high and dry on 4/20, come to one of our three locations and receive free musubis from our local favorite Ma'ona Musubi. We want plenty chances for our AGA Ohana to win some 4/20 swag. We will be having in-store and Instagram giveaways, as well as fun swag the day of at each of our three dispensaries.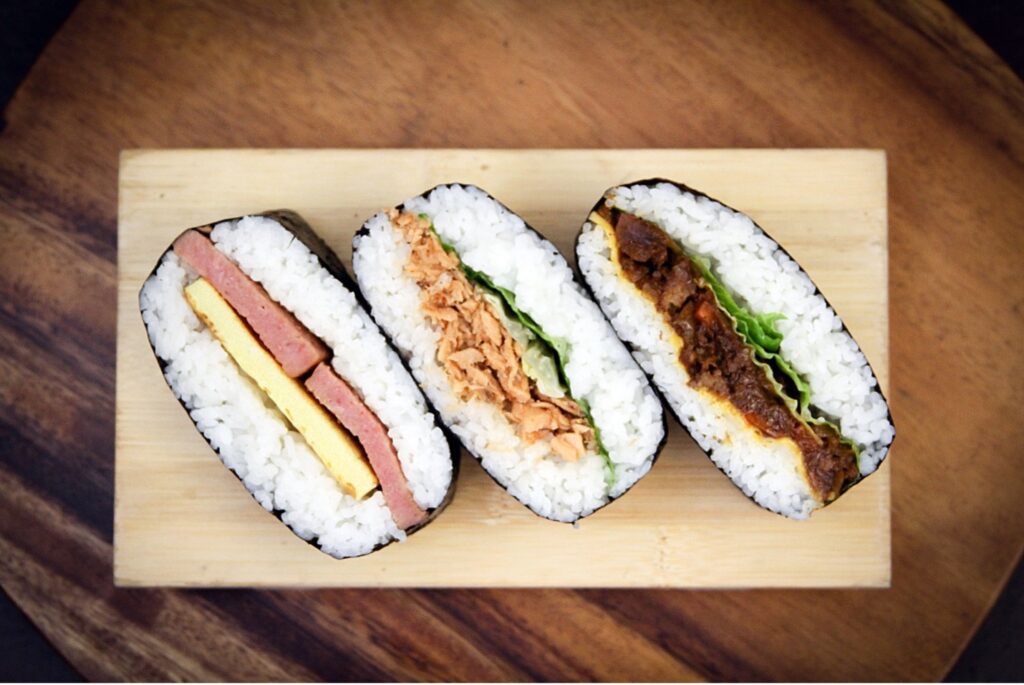 Where's da prizes?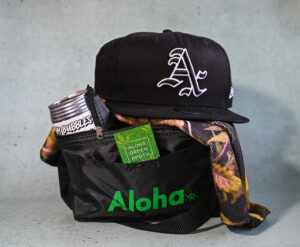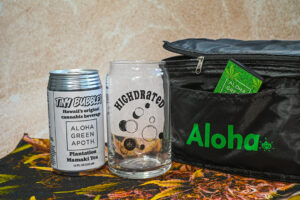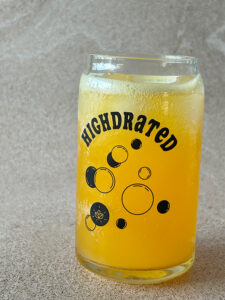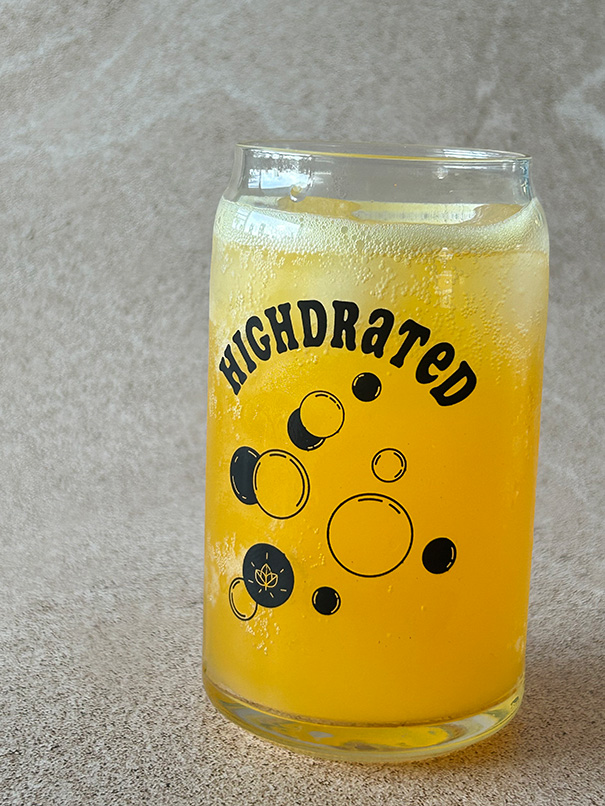 Be the coolest person at your 4/20 picnic with AGA swag!
We'll be offering AGA hats, hoodies, fanny packs, towels, socks, bags, and more! Look out for Swag add-ons too, like this custom "Highdrated" cup that pairs perfectly with any of our Tiny Bubbles drinks including our new Plantation Mamaki Tea! We will also have custom stickers with our patients favorite strains, you definitely don't want to miss out!
In-store Giveaways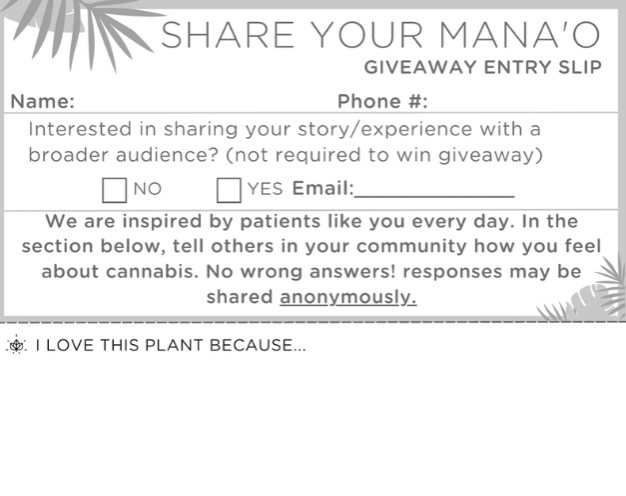 Share your mana'o about medical cannabis or your experience here with Aloha Green Apothecary. We care about our patients and want to hear your stories and experiences. You can submit these at your favorite dispensary for a chance to win an AGA Prize Pack for 4/20! No purchase necessary. Raffle ends 4/24/2023.
Instagram Giveaway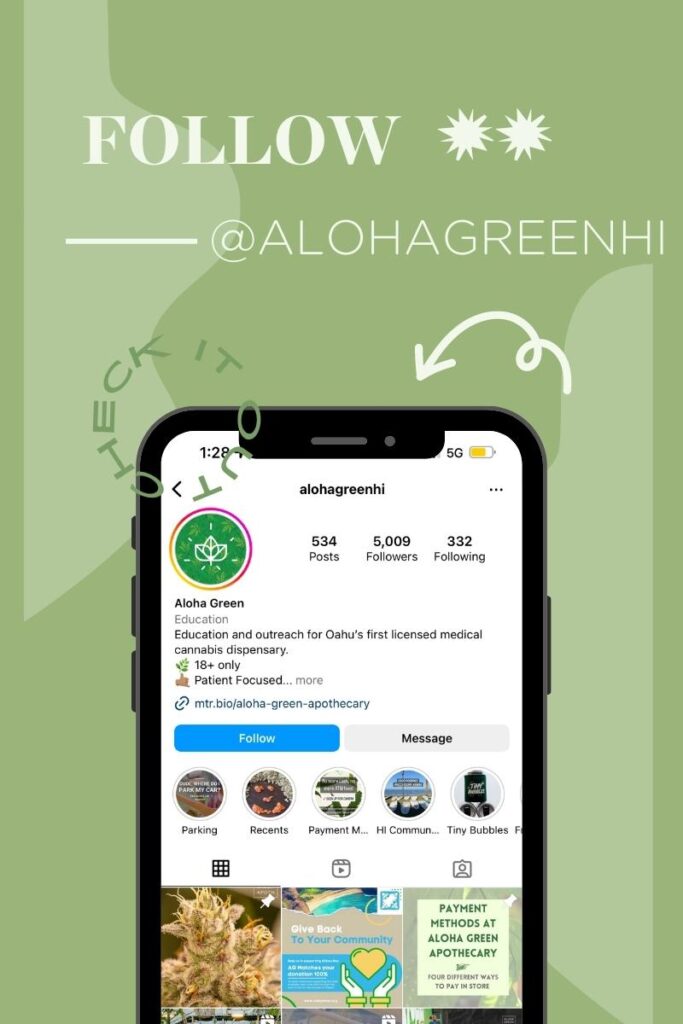 Make sure you're following us on Instagram @alohagreenhi to stay in touch with our upcoming giveaways. One lucky winner will get a cooler bag, Fitted hat, fanny pack + more! The giveaway rules are as follows. Only one entry per account and they must be following us @alohagreenhi. You must also like the post, comment and tag a friend who would enjoy learning more about the buds. Lastly, sign up for our newsletter at agapoth.com. Enter before April 23rd at 4:20PM, winner will be announced the following day.
4/20 sales
Don't forget to sign up to receive our texts and emails to stay up to date on all our sales! Text "Aloha" to 808-437-5041 to sign up for our text messages and visit us at agapoth.com to sign up for our emails. Sales start 4/14/2023 and are the best sales of the year!
We look forward to seeing all of our Aloha Green Ohana this 4/20 at for celebrations at each of our three dispensary locations!