Here's some zesty news for you! Super Lemon Haze Lava Rocks have emerged at Aloha Green Apothecary and we are here to give you the squeeze on our newest concentrate with a citrusy twist.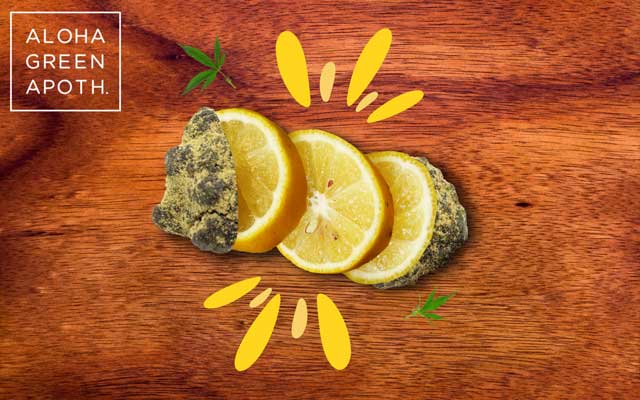 Lava Rocks – What they really are?
Lava Rocks are a type of cannabis concentrate that can be enjoyed by patients who appreciate the best of both flower and concentrates. The process starts with our Hawai'i-grown medical cannabis flower, which is coated in Purified RSO (THC-rich cannabis oil) and dusted in kief. Also known as Moon Rocks or Cannabis Caviar, our Lava Rocks have been renamed, inspired by the abundance of the extrusive igneous rock here in Hawai'i; the foundation of our 'āina.
Known to be one of the dankest (for lack of a better term) cannabis concentrates in existence, this type of material provides a high dose of THC and other beneficial cannabinoids (naturally occurring chemical compounds in cannabis) through inhalation (smoking).

A Brief History
This canna-creation has a hazy past, much like the other cannabis myths and legends you may know and smoke today. It was allegedly made popular by a former Death Row Records Executive Vice President-turned-marijuana mogul Kurupt (Ricardo E. Brown) and Music Artist Dr. Zodiak (Daniel Laughlin) who launched Real Kurupt Moonrocks.
Many of the first Moonrocks were made using Girl Scout Cookies. Nowadays, many strains are used including CBD+CBG focused products that have hit the market in recent years.
The good, the bad, and the oozy: Here's what you need to know
When we say potent, we really mean it. This product is not for the faint-hearted. It is even rumored that Snoop Dogg claimed that this type of concentrate was too strong. Medical grade cannabis buds (15-25%+ THC) are already enough to do the job for some folks, let alone COATED in Purified RSO (which can be upwards of 85% THC) and dusted in kief (a fine trichome powder that also has a remarkably high potency).
When handling Lava Rocks, keep in mind that the material is extremely resinous and sticky. We recommend protecting surfaces with a dab mat and sheers to break your Lava Rock into pieces. For well-seasoned cannabis users, Purified RSO can be utilized through ingestion and is finger-lickin' approved! 😋
Products like Lava Rocks are a part of new-gen creations, inspired by deeply rooted Hip-Hop culture and the advances made in cannabis concentrate production. Even daily users may experience a noticeable increase in effects, which can vary based on an individual's reaction to cannabinoids and strains used. Always feel free to ask the Patient Consultants at Aloha Green for lab tests that clarify cannabinoid levels and strains used in your products!
A strong high that comes with Lava Rocks may be just what a patient needs for instant relief from severe pain or appetite loss, but it is necessary to always remain mindful during your medicating sessions.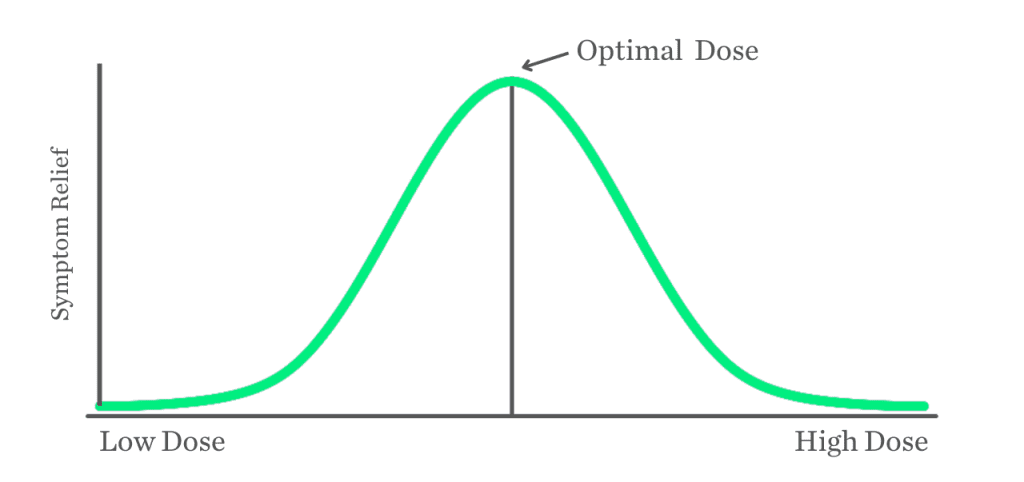 💡 Safety Tips:
Moderation is key. You can always have more, but never less. Picture your personal cannabis tolerance like a wave, the peak of it being your optimal dose and the downward slope being potential negative effects caused by overdoing it. Medicate by starting slow and waiting 15-20 minutes to see how you feel before having more. Through this method, some patients find optimal effects in lower doses.
Create a comfortable environment when you decide to medicate with Lava Rocks. Because of their high potency, expect to potentially experience 'couch lock' and a heavy feeling of euphoria for multiple hours, with effects lasting even longer for those with a lower tolerance.
Hydrate, hydrate, hydrate! Proper hydration is always recommended and with cotton mouth being a likely side effect, some water will do you good!
Keep the medicine safely stored in a cool and dry place.
Three ways to use Lava Rocks
Crumble pieces of Lava Rocks into joints for additional potency, we recommend distributing the material evenly to prevent the dreaded canoe.
Using glass with Lava Rocks is as simple as adding a piece as a topper for flower. Hemp wick would be helpful for this combustion method.
Electronic Vapes: Products such as the PAX 3 come with a concentrate oven that is perfect for tasting all the terps! We advise keeping vape products clean for the health of the device and better-quality medicating.
TL;DR: Potent cannasseur product "Lava Rocks" is commonly known in the cannabis community as Moon Rocks or Caviar, brought about by the cross of Hip-Hop and cannabis culture. Lava Rocks are made using top-shelf flower coated in purified RSO and dusted with kief and can be enjoyed by users who appreciate the best of cannabis both in flower and concentrates. Lava Rocks are powerful & intense, so remember to start low and go slow. Some special handling is required because a little bit goes a long way – some may say out of this world!