Happy holidays AGApoth 'Ohana.  We have a special treat for you!  This Green Friday 11/23/2022, we are debuting Hawaii's first 100% local cannabis infused honey: Aloha Green Infused Mānoa Honey. Aloha Green has always been committed to being Hawaii's community-based cannabis dispensary.   It is important for us to support local small business owners, and promote hand-made, artisan craft products that are unique and special to our islands. 
For this first time collaboration, Aloha Green infused its own Hawaii grown medical cannabis distillate with Hawaiian Macadamia Nut Honey from MĀNOA HONEY & MEAD located on the North Shore of Oahu.  This is what we are hoping is the first of many product collaborations with local businesses to encourage participation in the growing cannabis industry. 
This amber raw honey has a rich, robust, roasted nutty and malt flavor profile with a lingering floral aftertaste.  It is infused with 100.7mg THC which comes out to about 4.6mg THC per teaspoon.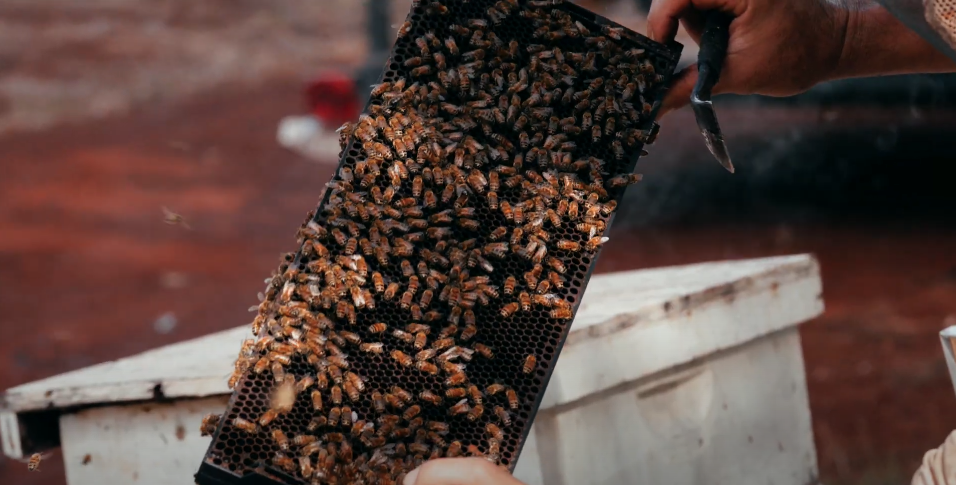 MĀNOA HONEY & MEAD is a family owned and operated beekeeping company, artisan honey maker, and mead beverage brewer founded in 2014 in Mānoa Valley.  As beekeepers, artists and mead-makers, they are deeply appreciative of Nature's wonders and have put passion into producing the finest products.  In honor of Nature's gifts, they have honed their crafts within the this special relationship between plants, bees and mankind. 
MĀNOA HONEY & MEAD's vision is to continue to craft and produce delicious consumer products, alongside building experience tours that are backed by an artistic concept. Island visitors and residents can visit their Honey House in Wahiawa to sample all products, Wednesdays Sundays, with mead tastings exclusively held on Friday, Saturday and Sunday. To learn more visit www.Manoahoney.com. 
Watch MĀNOA HONEY & MEAD harvest honey out of the fields of North Shore Hawai'i.
Aloha Green's Infused Mānoa Honey will be available this Green Friday at all Aloha Green Apothecary dispensaries for $25 (before discounts) per 4oz jar, which is approximately 24 teaspoons. Because it's a medical grade product, this product is fully lab tested for heavy metals, yeast, molds, and pesticides.  It's contained in a child resistant food grade glass jar.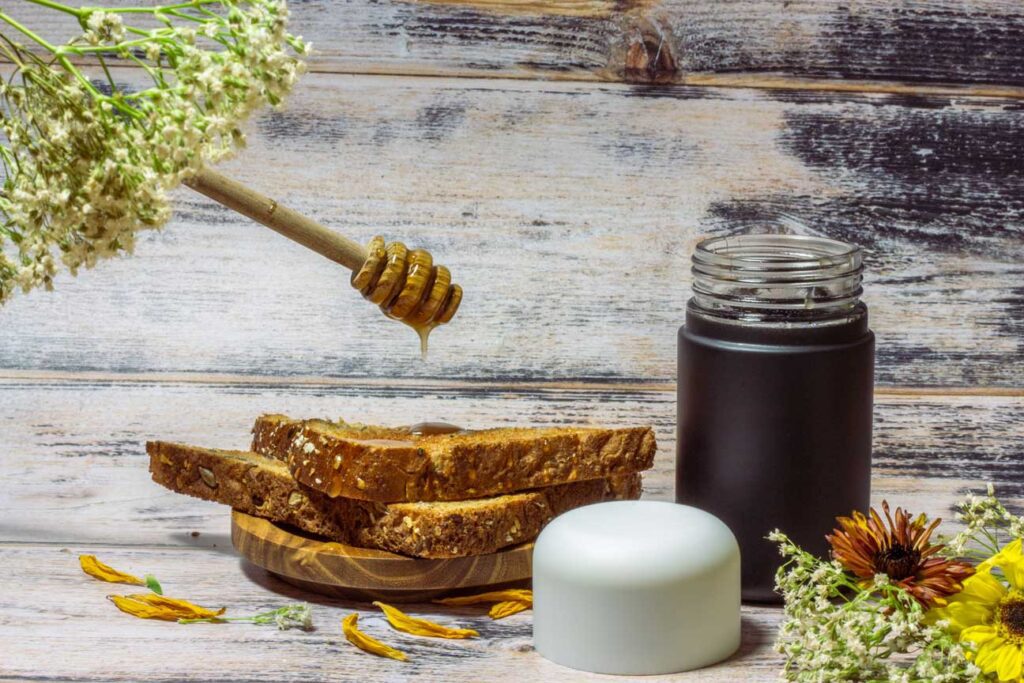 Our Mānoa Infused Honey can be used in any recipe exactly the same as you would any normal Hawaiian honey. We especially recommend this edible treat for the holiday season which pairs well with beverages, baked goods and desserts.  As always, because this is an edible product, each patient's tolerance varies.  We recommend to start low (if you're a newbie to edibles start with a few drops and build your way up to a teaspoon) and wait at least 30 min before increasing your dose.  We recommend tracking your medicating journey with a patient log.  Download our Cannabis Education Team's Sample of a Patient Log for Medicating Sessions here!
This Green Wednesday Aloha Green Apoth. will be discounting lab tested medicine as low as $169/oz for select flower strains and up to 60% off select concentrates.  This is the lowest pricing of the year, and the best time to stock up before the anticipated holiday season. Sales will continue through Cyber Monday with new deep discount drops everyday.