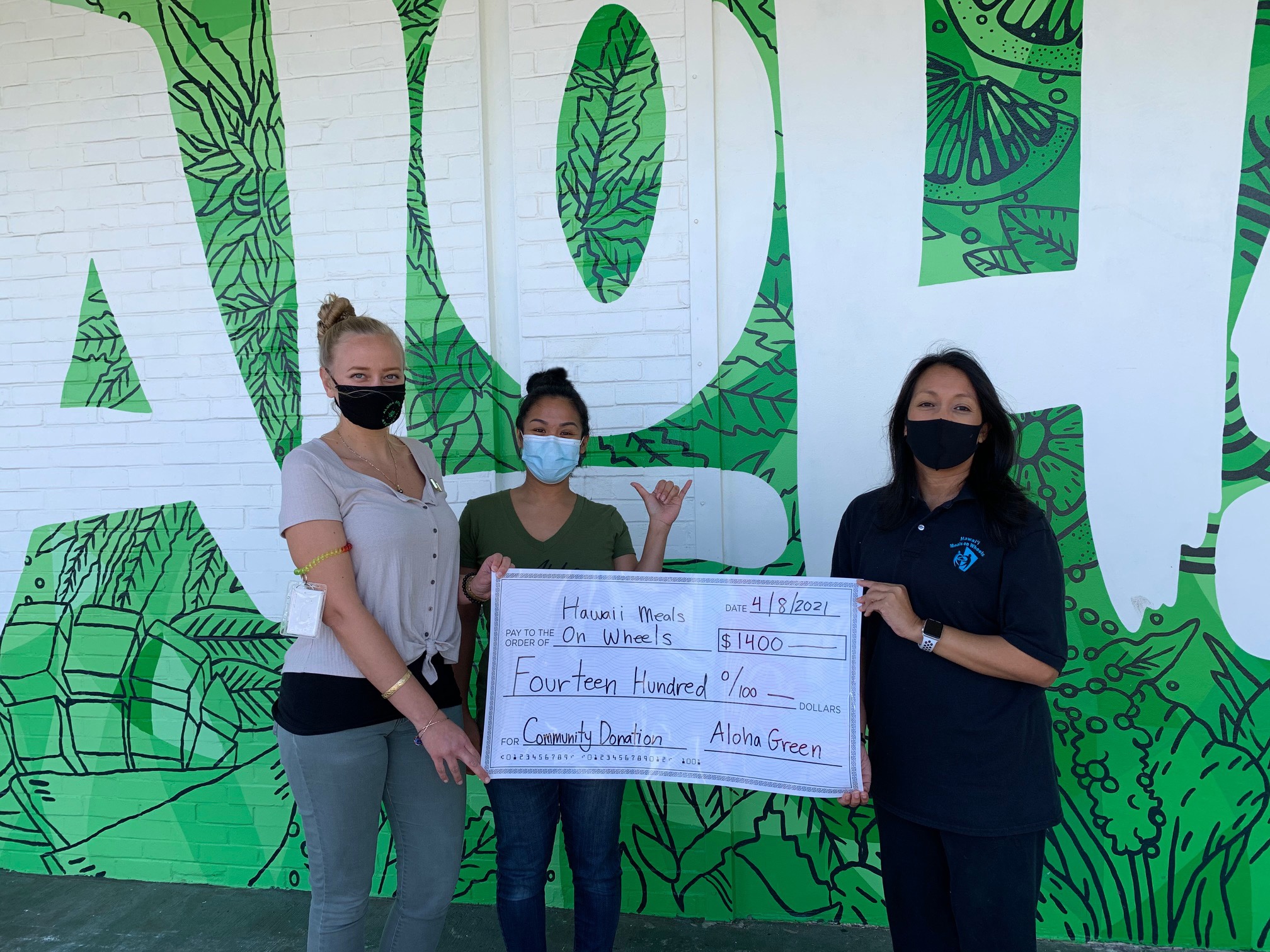 Community Work is Aloha Green's quarterly feature on nonprofits and organizations we partner with statewide that are working to build a better Hawaii. This week we are putting the spotlight on Hawaii Meals on Wheels (HMoW), an organization that is dedicated to helping elders and individuals with disabilities on Oahu preserve their independence at home by providing hot, nutritious meals and regular personal interaction with those they serve. 
Every quarter it is our goal to select a local charity willing to accept a donation on our behalf. You may see the donation boxes in-store, for every donation made we will match the amount 100% until the end of the donation period.
With your support, we were able to donate $1,400 to HMoW! 
Post-pandemic HMoW is focused on being not only a support system for those who are in need but a community resource for anyone who is in need of assistance, especially the elderly who may be in need of social interaction. 
If you are interested in volunteering, HMoW is in need of drivers to deliver their hot nutritious meals to our communities' homebound seniors. To learn more visit HMow.com
At Aloha Green we appreciate your support. Stay tuned for an update on our next Community Work donation.