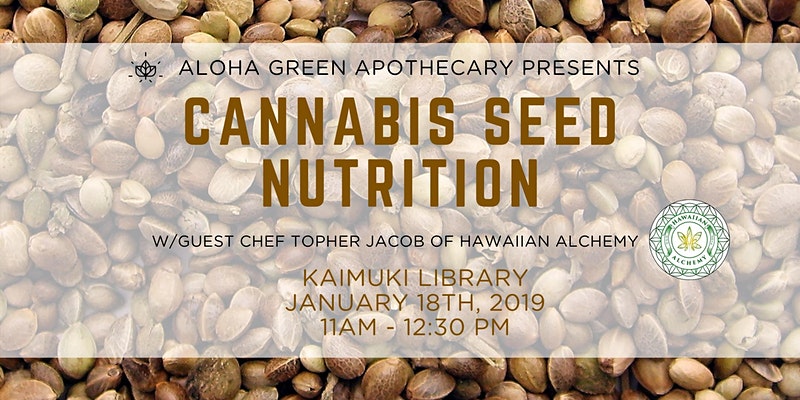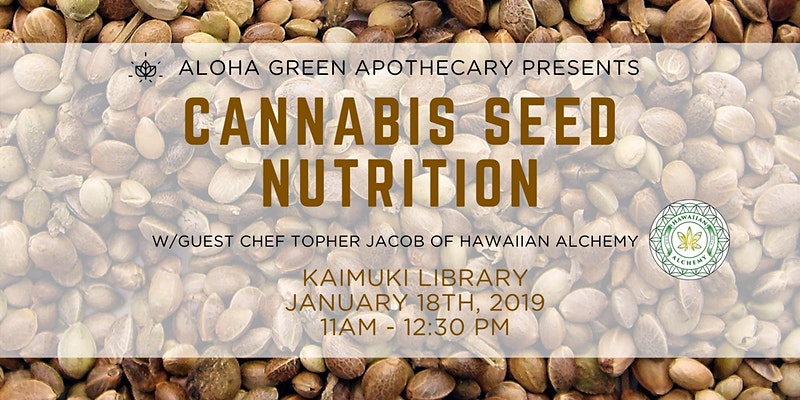 Join us for a discussion on how certain foods like cannabis, flax and chia seeds work together with stress reducing exercise to provide nutritional and healthy benefits to our bodies while helping our endocannabinoid system grow stronger. Recipes will be provided by Special Guest Chef Topher Jacob.
A FREE monthly series presented by Aloha Green Apothecary, the Cannabis 101 forum is held around Oahu and is open to the public (you do not need a 329 card to attend).
Seats are limited. Please be sure to cancel your tickets if you cannot make the event in order to open up seats for those on the waitlist. Mahalo!
Aloha Green Apothecary is Oahu's first medical cannabis dispensary (located on South King Street near Keeaumoku Street in the Interstate Building). For more information visit www.agapoth.com or call us at 808-369-2888.
Date And Time
Sat, January 18, 2020
11:00 AM – 12:30 PM HST
Location
Kaimuki Public Library
1041 Koko Head Avenue
Honolulu, HI 96816
View Map